Download Issues of U&lc!
This. Is. Awesome. Past issues of U&lc are now available for download. If you remember from our Typestory lecture in the beginning of the semester, ITC first published U&lc in 1974. Under the editorial and art direction of Herb Lubalin over the course of 26 years, U&lc grew in acclaim to become the most important typographic publication of its time. The last publication year of U&lc was 1999.
When I was in college, this publication influenced me tremendously. It opened my eyes to design and typography. Herb Lubalin is a master of typography and layout. I still find so much inspiration in these pages and I hope you do too.
Download Link:
http://fdcblog.net/2010/10/25/ulc-back-issues-to-be-made-available/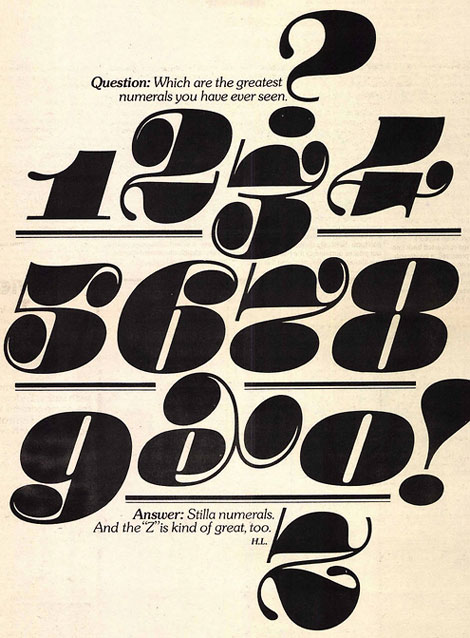 FIT Visiting Artist Lecture: David Carson
The renowned designer David Carson will be presenting at the FIT Visiting Artist Lecture series. This is a must-attend for anyone serious about design—to see and hear Carson speak will be most inspiring. David Carson's work continues to be subjective and largely driven by intuition, with an emphasis on reading material before designing it, and experimenting with ways to communicate in a variety of mediums.
Get there early! Seats will fill up fast and it's probably going to be a full house. Take pictures and share your photos and notes with the class if you attend.
Below are the details.
FIT Visiting Artist Lecture: David Carson
The Visiting Artist Program is an on-going lecture series that brings distinguished designers together with students, faculty, and design professionals in a public forum.  This talk will feature David Carson, principal and chief designer of David Carson Design, Inc.
When: Thursday, November 11, 2010, 6:30 pm – 8:00 pm
Where: Haft Auditorium, F.I.T., 227 West 27th Street, NYC
Price: Free and open to the public